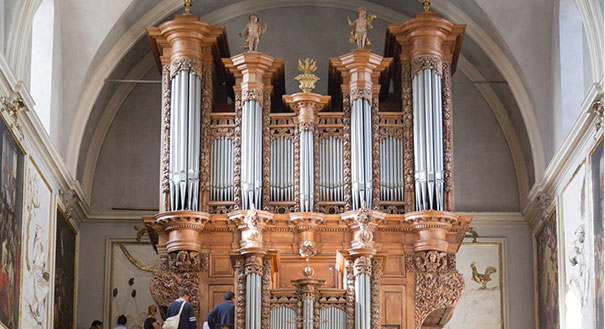 Are you a group, works council, cultural centre or association wanting to learn more about the organs of Toulouse?
Toulouse Les Orgues can provide you with introductory workshops, visits to organs including performances, musical trails around the instruments of the Gesu church (harmonium, pedal piano, table organ, great organ), Festival concerts, journeys of discovery covering the organs of Toulouse, etc.
We can draw up a specially tailored proposal to suit your chosen area of discovery.
Are you a group of organists, organ students, or just organ lovers, who want to come and discover the organs of Toulouse and its Region?
We can advise you on how best to go about your specialised exploration of our instrumental heritage.