History of the competition
Creation of the Toulouse International Organ Competition
The Toulouse International Organ Competition was founded by Xavier Darasse in 1998. Xavier Darasse, an internationally renowned organist, devoted his life to promoting the organ and organ music. Recognised for his outstanding work, he became director of the Conservatoire national de musique de Paris. From 1976 on, he began composing while also striving to boost organ-related activities in the city of Toulouse. It was at this time that Pierre Baudis, as Mayor of Toulouse, decided to finance the restoration of several instruments and the construction of the organ for the "Les Augustins" museum.
The competition was organised around specific themes until 1998.
1981: Johann Sebastian Bach
1983: Baroque and symphonic French music
1986: Contemporary music
1989: César Franck
1991: Dietrich Buxtehude
1996: French symphonic music
1998: Iberian music
In 2002, the competition offered participants a new formula: they could perform a one-hour concert on the organ of their choice during the Toulouse les Orgues International Festival.
Since 2021, Competitors can choose the organ on which they would like to perform, in one of the following categories:
"Baroque Organ", "Symphonic Organ" and "XXth Century Organ".
Winners of the organ competition since its creation: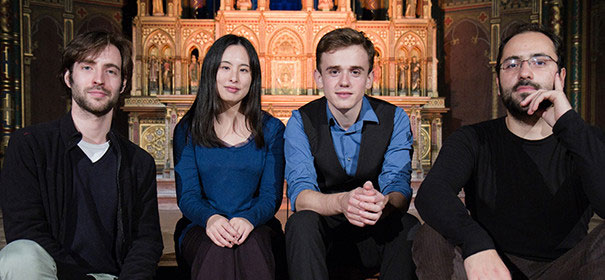 Winners 2013 © Thomas Guillin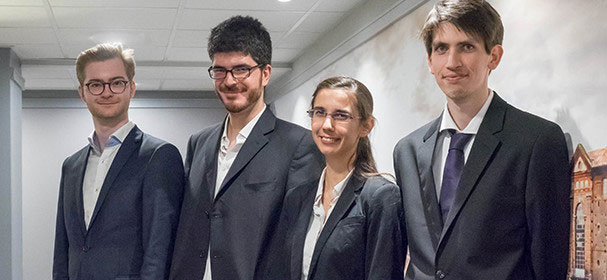 Winners 2017 © Thomas Guillin

Winners 1981 : Jean-Sébastien Bach
No 1er Prix / 2e Prix joint winners : Reitze Smits (Netherlands) et François Menissier (France)
3e Prix : Makiko Hayashima (Japon)
Winners 1983 : : Two competitions in one: Baroque and symphonic French music
> Baroque French music: 1er Prix : Michel Bouvard (France) / 2e Prix : ? / 3e Prix : Regis Allard
> Symphonic French music: 1er Prix : Jean-Pierre Lecaudey (France)  / 2e Prix : Pierre Boumard (France) / 3e Prix : Thomas Trotter (UK)
Winners 1986 : Contemporary music:
1er Prix : Pascale Rouet (France)
2e Prix : Claire Chassin (France)
3e Prix : François Espinasse (France)
Winners 1989 : « César Franck » competition:
1er Prix : Martin Hofmann (Germany)
2e Prix : Kinue Aota (Japon)
3e Prix : Michiko Mori
Winners 1991 : Dietrich Buxtehude competition:
1er Prix : Susan Rohn
2e Prix : Christian Schmitt (Germany)
3e Prix : Izuru Iranaka (Japon)
Winners 1996 :French symphonic music:
No 1er Prix
2e Prix joint winners: Véronique Le Guen et Sophie Retaux (France)
3e Prix : Mathieu Freyburger (France)
Winners 1998 : Iberian music
No 1er Prix nor 2e Prix / 3e Prix : Frédéric Champion (France)
Winners 2002 :
1er prix : Vincent Dubois (France)
2e prix : Pier Damiano Peretti  (Austria)
3e prix : Brice Montagnoux (France)
4e prix : Margarita Shablovskaja (Germany)
Winners 2005:
1er prix joint-winners: Anne-Gaëlle Chanon et Thomas Monnet (France)
3e prix : Lydia Sourial (Austria)
4e prix : Nicolas Loth (France)
Winners 2008 :
1er prix : Yoann Tardivel-Erchoff (France)
2e prix : Sylvie Perez (France)
3e prix : Jean-Baptiste Dupont (France)
4e prix : Magdalena Malec (Switzerland)
Winners 2013 :
1st prix : Louis-Noël Bestion de Camboulas (France)
2nd prix : Thomas Ospital (France)
3rd prix et coup de cœur du public: Maïko Kato (Japon)
4th prix : Virgile Monin (France)
Winners 2017 :
1er prix joint winners : Giulio Tosti (Italy) et Hendrik Burkard (Germany)
2e prix joint winners: Johannes Skoog (Sweden) et Muriel Groz (France) (Audience Choice Awards)