ORGAN BUILDERS
/// 

A craft combining technical & artistic skills

Organ builders are those men and women who imagine, design, build, maintain, tune, repair and restore organs.

Organ builders are those men and women who imagine, design, build, service, tune, repair and restore organs.
Organ building is a high-level craft that requires a range of technical and artistic skills, combined with a creative spirit and a great capacity for adaptation. A job for elite and devoted craftsmen and women!

Each organ is unique. Over the centuries, instrument makers have always incorporated the most advanced technologies of their time into the instruments they build, taking both the demands of musical fashions and established repertoires into account. The culture of each country influences the building of an organ, both in the techniques used and in the sound of the instruments. Their thorough knowledge of the instruments of past centuries enables organ builders to encompass the world of the organ and their profession with an eye to the future.

They strive to transmit a culture and a dynamic heritage that they continue to develop.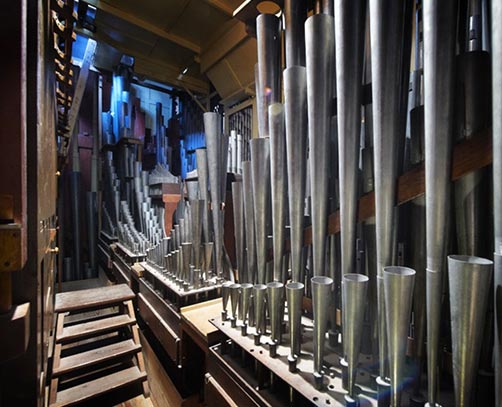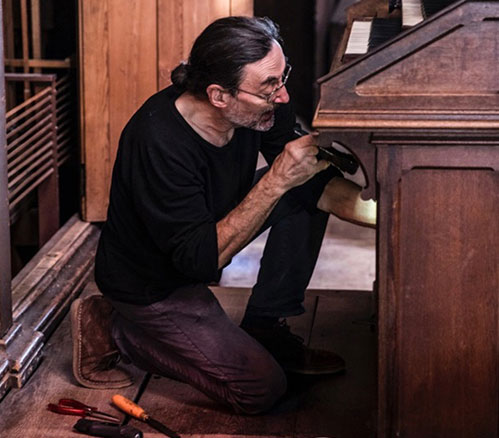 Organ builders are established in many countries around the world, with more in Europe than elsewhere, because of its history. In France, there are around 80 organ building workshops, with an organ building training centre in Eschau.
In Occitanie, there are around ten organ builders, including:
Jean Daldosso in Gimont (32),
Franz Lefèvre in Castres (81),
Léa Malvy Nencioli in Auvillar (82),
Gérard Bancells in Rabastens (81),
Pierre Vialle in Fleurance (32),
Manufacture Languedocienne de Grandes Orgues : Charles Sarelot in Lodève (34),
Claude Berger in Clermont l'Hérault (34),
Bertyl Soutoul in Nîmes (30).
Organ builders come from all over France to work on organs in our Region: Bertrand Cattiaux, Pascal Quoirin, Michel Formentelli, Jean-François Muno, Béthines-les-Orgues, Stéphane Pesce, Jacques Nonnet, Manufacture Robert, Yves Cabourdin, Thierry Lemercie, etc.
« Build me an organ »
>

Watch the video on how to build an organ from scratch